Alec's Ice Cream
Alec's is an ultra-premium ice cream company rooted in holistic sustainability and health. Alec's ice cream tastes good because it's made with the world's only certified regenerative organic A2 dairy and carbon-neutral regenerative cane sugar.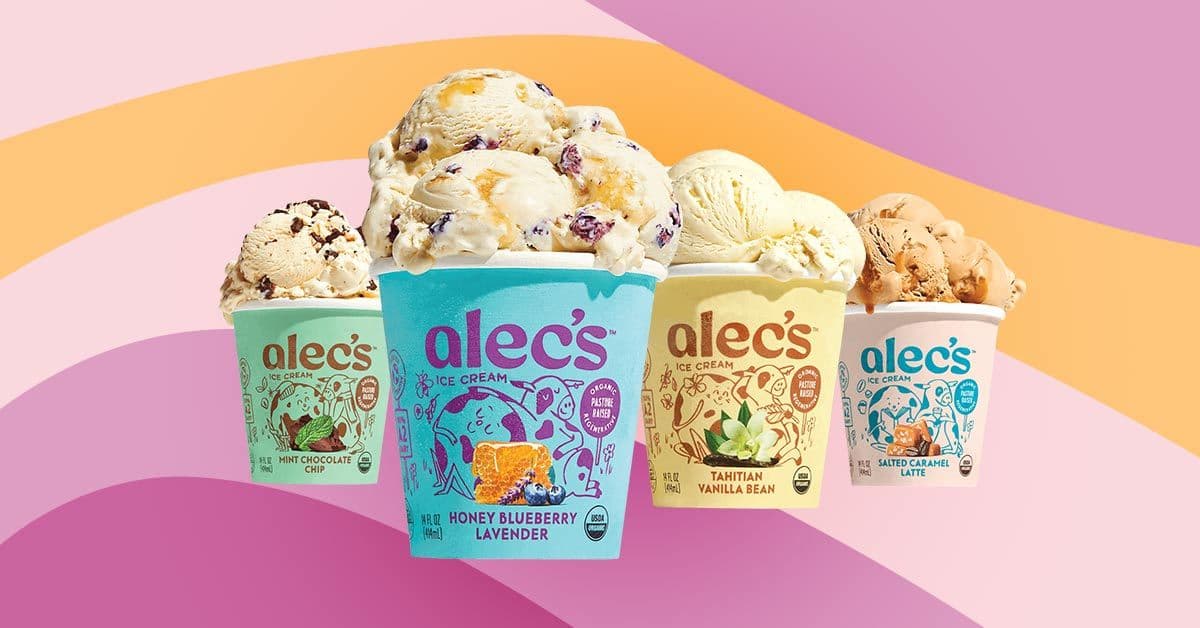 Challenge
Alec's Ice cream needs to support a rapid distribution growth, geo-target key markets and generate brand awareness within a very specific target audience.
Approach
Facebook geofencing marketing allows advertisers to target audiences in a specific area at any given time. Facebook allows you to get as specific as a 1-mile radius
TikTok Spark Ads is a native ad format that enables you to leverage organic TikTok posts and their features in your advertising. This unique format lets you publish ads using organic posts made by other creators – with their authorization.
Instagram Whitelisting is a process which allows influencers to grant advertising permissions to their social media accounts with brand partners. In turn, this allows brands to use the influencers Facebook and Instagram channels to run paid media through their handle(s).
Results
Our META Advertising solutions delivered 5M impressions at $1.5 CPM within 3-months and doubled web traffic!
META & TikTok Advertising

We used TikTok Spark Ads and Instagram whitelisting Ads to promote user generated content by social media influencers to boost brand awareness and online revenue.

Increased web traffic

Increase new followers

Average CPM Cost